Events
Oct
3
Sat
York University: Your Fall "First Look"
Oct 3 @ 10:00 am – 2:00 pm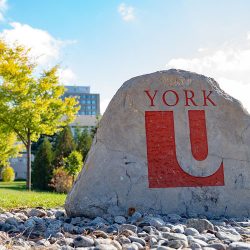 York University
Your Fall "First Look"
Get your first look at all that York University has to offer. From programs to admission, students to campus life and everything in between, join us online for what is sure to be one of our best events of the year!
You will have the chance to connect directly with recruitment, current students and admissions.
DATE: October 3, 2020
TIME: 10 AM – 2 PM
REGISTER NOW
Oct
26
Mon
Cinema & Media Arts Information Week
Cinema & Media Arts Information Week
October 26 – 30, 2020
Throughout the week, we will be posting about the Cinema & Media Arts program. This is your opportunity to peer into our spaces, see what our current students are working on, discover the experiential education we offer at York University, and learn what our alumni are up to today. Please register for our Webinar, and follow us @YorkuAMPD on Instagram, Facebook and Twitter.
Cinema & Media Arts: Webinar
Date: Wednesday, October 28, 2020
Time: 4:30 – 5:30 pm
REGISTER NOW
Join Professor and Department of Dance Chair, Caitlin Fisher, for a unique opportunity to discover more about the Cinema & Media Arts program and what makes York University a great place to study. You'll come away feeling knowledgeable, welcomed and more confident about choosing your educational path.
Cinema & Media Arts: Students Only!
Date: Thursday, October 29, 2020
Time: 5:30 – 6:30 pm
Instagram Live
Join us for and Instagram Live Event hosted by two current Cinema & Media Arts students. This is a fantastic opportunity to engage directly with our students, ask questions, and receive their unfiltered perspective of York University.
Follow Us on social media