Nov
24
Tue
Nat Taylor Tuesdays presents Manifesto 4×4
Nov 24 @ 12:30 pm – 2:30 pm
Nat Taylor Tuesdays presents Manifesto 4×4
November 24, 2020
Join us for our fifth and final screening of this semester's Nat Taylor Tuesday series, with Manifesto 4×4 and a slew of filmmakers, as we celebrate their work, a collaborative feature length experiment, made remotely by a class organized of cross-interdisciplinary talent. The screening will be moderated by class instructor Prof. Ingrid Veninger.
DATE: Tuesday, November 24, 2020
TIME: 12:30 – 2:30 PM
Screening Schedule:
12:30 pm: Live introduction on Zoom
12:35 pm: Film screening on Vimeo 
1:50 pm: Post screening Q&A with filmmakers on Zoom
FREE + open to the public!
THE CREATORS: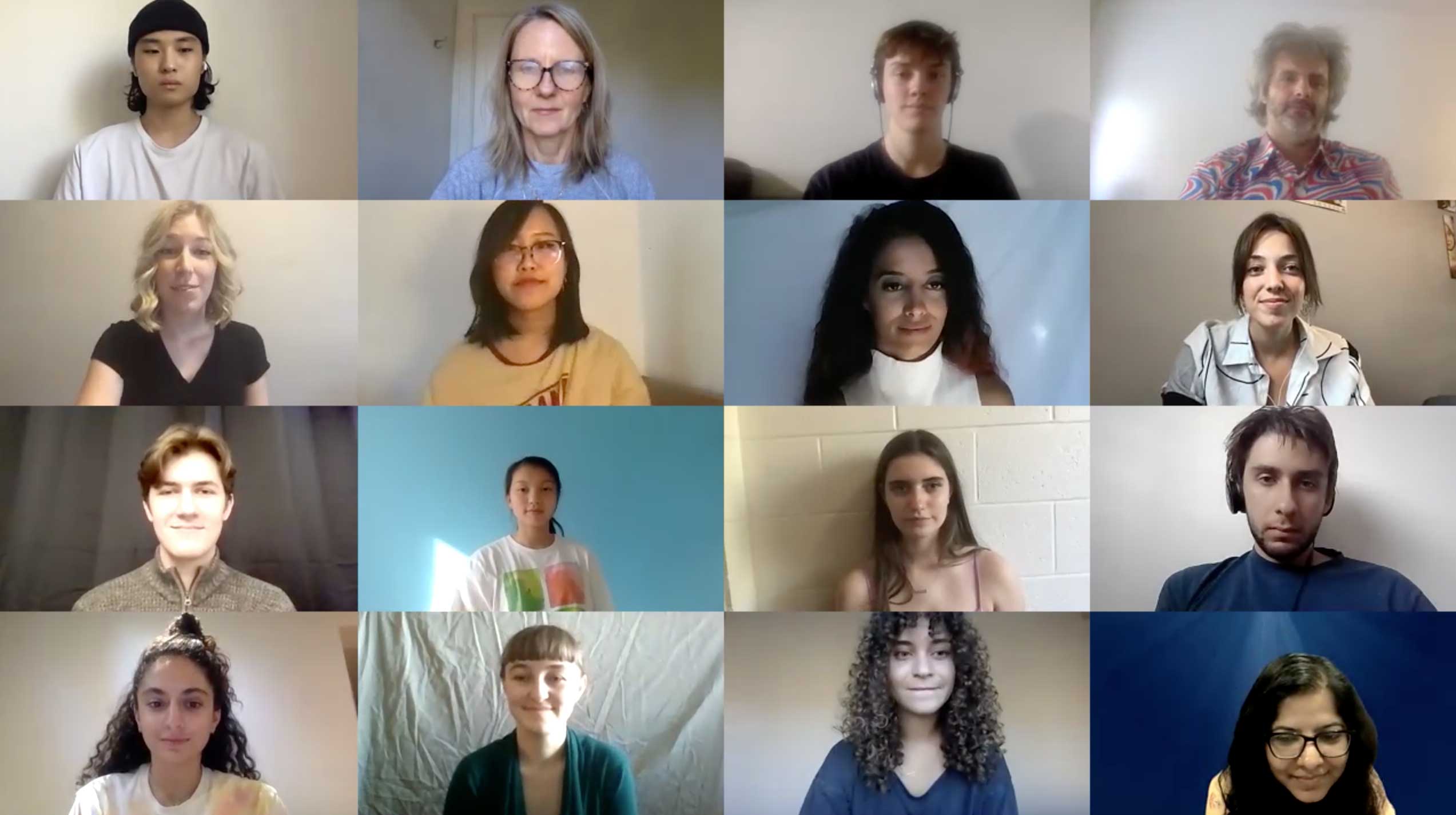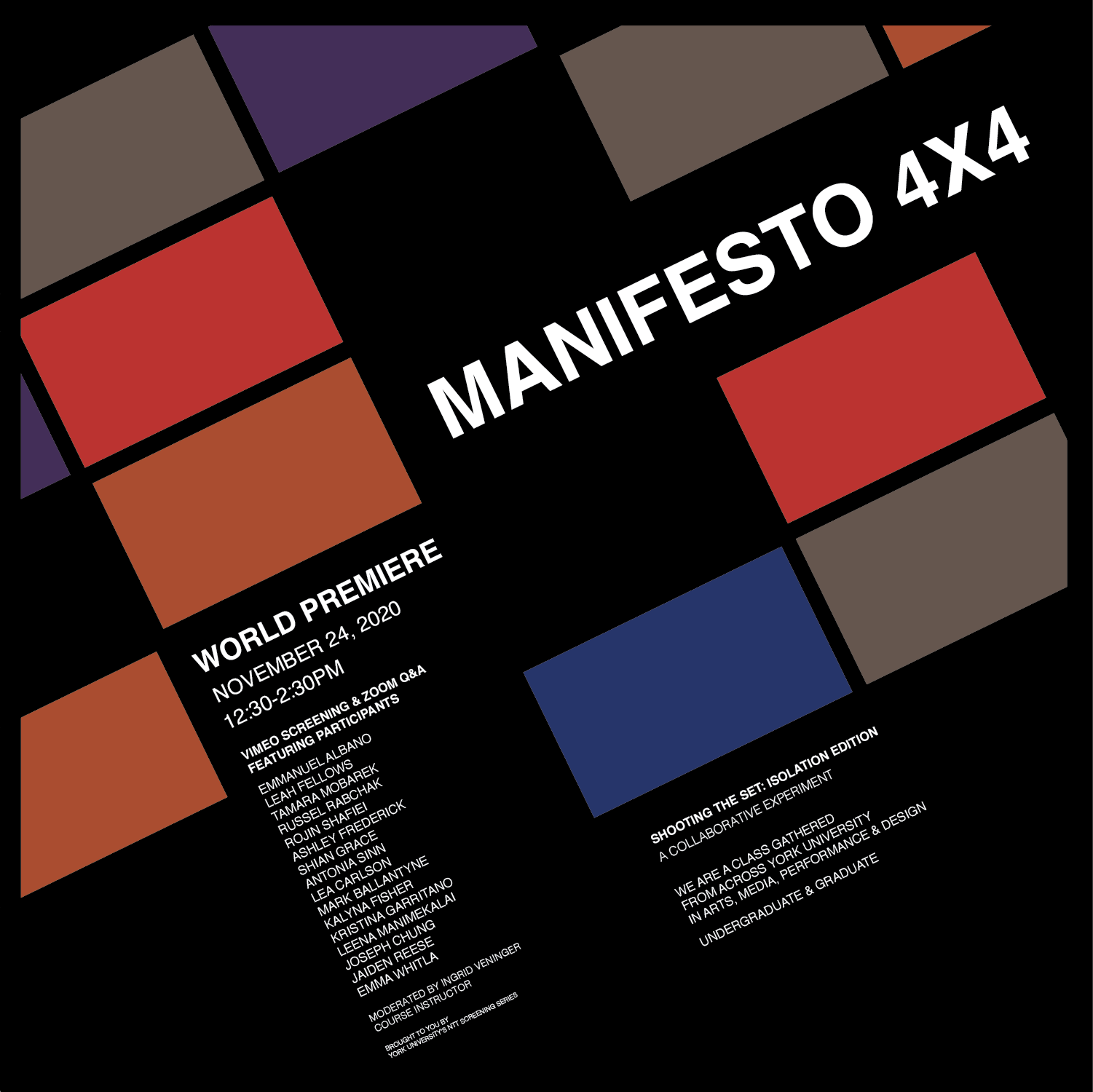 Nov
25
Wed
Creative Shifts – AMPD Graduate Research-Creation Workshop
Nov 25 @ 10:00 am – 11:30 am
Creative Shifts
AMPD Graduate Research-Creation Workshop
Co-Organized by the Associate Dean Research, AMPD Graduate Program Directors, and Sensorium
Date: November 25, 10-11:30am
Workshop Description:
This Research-Creation Workshop will focus on strategies that graduate researchers are using to devise research-creation within the current pandemic context, as well as opportunities and challenges they are discovering in this process. The workshop will also provide an opportunity for students from across AMPD and within Sensorium to meet one another in breakout rooms, share research strategies and resources, and forge interdisciplinary connections.
Speakers:
Ella Dawn McGeough, PhD student, Visual Arts
Lia Tarachansky, PhD student, Cinema and Media Studies
Lisa Marie DiLiberto, PhD student, Theatre & Performance Studies
Meera Kanageswaran, MFA student, Dance
Sarah Vollmer and Racelar Ho, PhD student, Computational Arts
Scott Christian, MA student, Music Composition
Register for the workshop at: sensinfo@yorku.ca