Events
Mar
17
Tue
Theatre@York presents Elizabeth Rex
Theatre @ York presents Elizabeth Rex by Timothy Findley directed by ted witzel
Timothy Findley's Elizabeth Rex shares Good Night Desdemona's interest in the Shakespearean canon.
Here, Findley imagines an intimate meeting between a group of players and Queen Elizabeth I, who has ordered a command performance of Much Ado About Nothing as she awaits the execution of a former lover, the Earl of Essex. With wit and poetry, Findley explores the entanglement of love, desire, and gender identity.
Performance Schedule:
Tuesday March 17th at 7:30 p.m. (Preview)
Wednesday March 18th at 1:00 p.m. (Preview)
Wednesday March 18th at 7:30 p.m. (Opening)
Thursday March 19 at 7:30 p.m. (Relaxed Performance)
Friday March 20th at 1:00 p.m. and 7:30 p.m.
Saturday March 21st at 2:00 p.m.
Saturday March 21st @ 7:30 p.m. (Closing)
Box Office Information
Previews: $7.00
All Other Performances:
Tickets: $20.00
Student: $12.00
Senior: $12.00
Groups of 10 or more: $10.00
(Group price applies when all group tickets are purchased at once for a single performance. Not available online, please phone or visit the box office)
Buy online or call 416-736-5888
Relaxed Performance: Thursday, March 19th at 7:30pm
A Relaxed performance is intended specifically to be sensitive to and accepting of audience members who may benefit from a more relaxed environment. The performance is designed to reduce anxiety and provide a safe, enjoyable experience, taking into account variable sensory, communication or learning needs and abilities. This means that there is a more casual-than-usual approach to front-of-house etiquette and we ask audience members to be aware of people's needs to move or make involuntary noise.
Sold-out Show Advisory:  Cash only Rush Seats are usually available at the door for sold out shows. If the show is sold out, please check back as seats may become available.  There is NO GUARANTEE that seats will come available and the timing of seats coming available varies. We recommend booking early & coming early!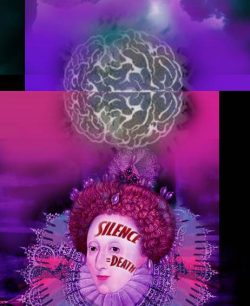 Mar
25
Wed
Scenes by Design 2020: Exhibition of Stage Design
Scenes by Design
The Theatre Department's annual exhibition showcasing the work of the Design and Production area. Scenes by Design offers an insider's look at the creative work done behind the scenes before the curtain rises on a stage production. The exhibition features original set designs and maquettes, costumes, props, scene painting, renderings, drawings and lighting design by students in the production/design area. Scenes by Design will also include the announcement of the 2020 – 2021 Theatre @ York Season.
Exhibition Hours:
Wed. March 25, 2020: 11:30 a.m. – 8:00 p.m. (Opening)
Thur. March 26, 2020: 11:00 a.m. – 8:00 p.m.
Fri. March 27, 2020: 11:00 a.m. – 8:00 p.m.
Sat. March 28, 2020: 10:00 a.m. – 2:00 p.m. (Closing)
Admission is free and all are welcome.