Events
Mar
5
Thu
2020 Wendy Michener Lecture: Wafaa Bilal (Performing Change)
Mar 5 @ 12:00 pm – 2:00 pm
The Wendy Michener Memorial Lecture presents Wafaa Bilal (Performing Change)
Wafaa Bilal will discuss specific bodies of work including Domestic Tension (aka Shoot an Iraqi), The Things I Could Tell…, and his most recent project 168:01, elaborating on the evolution of his work and reflecting on his personal experiences living in both the conflict zone of Iraq and the comfort zone of the United States. Bilal's work explores both the trauma of conflicts and post-conflict relationships through social engagement.
His dynamic, participatory work blends technology and performance to engage viewers in dialogue and places him in the role of the artist as platform initiator, helping to shift and change the distribution channels in the media. The controversial aspects of his work spark deeper conversation and provoke passive viewers to take an active stance with regard to social justice and their own personal/political realities
Location: Tribute Communities Recital Hall
Time: 12:00-2:00pm
Admission is free; all welcome.
The Wendy Michener Lecture, named in commemoration of the Canadian arts critic and journalist, was established at York University in 1986 to provide a forum for discussion of vital issues and developments in culture and the arts.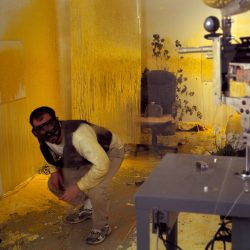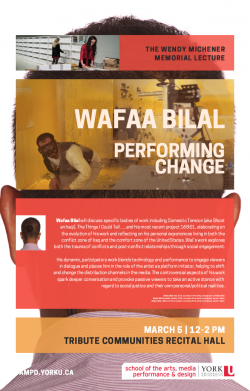 Mar
11
Wed
Belly Dance as Mindful Movement for Stress Reduction
Mar 11 @ 2:30 pm – 3:30 pm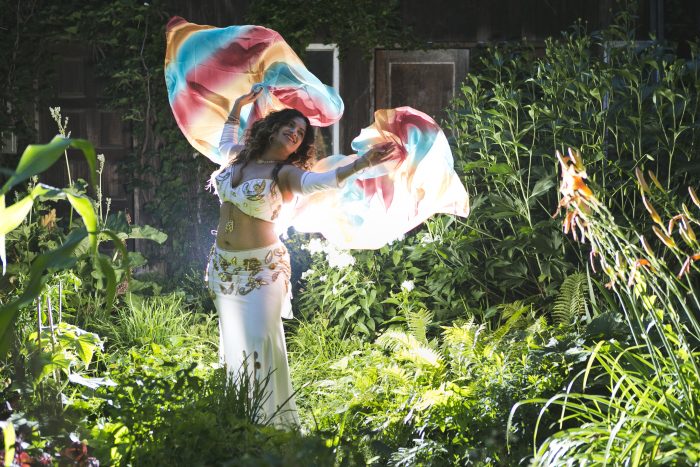 Belly Dance as Mindful Movement for Stress Reduction
This movement-based workshop utilizes belly dance vocabulary designed for self-soothing. Learn movements that support the reduction of stress and anxiety symptoms. Participants will leave with applications on how stress responses can be experiences on a spectrum from hyper-arousal (feelings of overstimulation) to hypo-arousal (feelings associated with low-energy or burnout). Belly dance used as mindfulness offers gentle wavey movement designed to down-regulate physical stress responses. This workshop also combines more energizing vocabulary through shimmying and shaking as well as core engagement to support up-regulation of the nervous system, based on internal rhythm and percussion.
About the Facilitator :
Shaila is completing her Masters in Dance at York University. She concurrently training as a Dance Movement Therapist through the National Centre for Dance Therapy in Montreal. Her work focuses on belly dance practices that use sensuality as a healing tool within dance interventions. Her movement offerings look at building resiliency, decoupling stress responses and promoting body positivity. Shaila provides a unique framework that maps belly dance vocabulary for nervous-system regulation. Shaila has been an active member of the Toronto belly dancing community for over a decade, both as a performer and instructor. She currently works as a Health Educator and Training Specialist and enjoys offering students training on mental health and well-being.
Mar
17
Tue
Theatre@York presents Elizabeth Rex
Theatre @ York presents Elizabeth Rex by Timothy Findley directed by ted witzel
Timothy Findley's Elizabeth Rex shares Good Night Desdemona's interest in the Shakespearean canon.
Here, Findley imagines an intimate meeting between a group of players and Queen Elizabeth I, who has ordered a command performance of Much Ado About Nothing as she awaits the execution of a former lover, the Earl of Essex. With wit and poetry, Findley explores the entanglement of love, desire, and gender identity.
Performance Schedule:
Tuesday March 17th at 7:30 p.m. (Preview)
Wednesday March 18th at 1:00 p.m. (Preview)
Wednesday March 18th at 7:30 p.m. (Opening)
Thursday March 19 at 7:30 p.m. (Relaxed Performance)
Friday March 20th at 1:00 p.m. and 7:30 p.m.
Saturday March 21st at 2:00 p.m.
Saturday March 21st @ 7:30 p.m. (Closing)
Box Office Information
Previews: $7.00
All Other Performances:
Tickets: $20.00
Student: $12.00
Senior: $12.00
Groups of 10 or more: $10.00
(Group price applies when all group tickets are purchased at once for a single performance. Not available online, please phone or visit the box office)
Buy online or call 416-736-5888
Relaxed Performance: Thursday, March 19th at 7:30pm
A Relaxed performance is intended specifically to be sensitive to and accepting of audience members who may benefit from a more relaxed environment. The performance is designed to reduce anxiety and provide a safe, enjoyable experience, taking into account variable sensory, communication or learning needs and abilities. This means that there is a more casual-than-usual approach to front-of-house etiquette and we ask audience members to be aware of people's needs to move or make involuntary noise.
Sold-out Show Advisory:  Cash only Rush Seats are usually available at the door for sold out shows. If the show is sold out, please check back as seats may become available.  There is NO GUARANTEE that seats will come available and the timing of seats coming available varies. We recommend booking early & coming early!