Sep
29
Thu
Media Architecture Summit 2016
[caption id="attachment_99348" align="aligncenter" width="550"]
Rafael Lozano-Hemmer: Open Air, Relational Architecture 19 (2012). Photo: James Ewing[/caption]
Beyond mere decoration, civic spectacle and city branding, media architecture shapes our collective identity through digital place-making, 24-hour architecture, and reanimating public space
The Media Architecture Summit 2016 explores the role of urban screens, interactive media façades, and large-scale public projections in architecture, public art, civic engagement and urban renewal.
Held for the first time in North America, MAS 2016 brings together an international group of artists, designers, architects, scholars, and representatives from the cultural sector and industry, presenting a wide range of projects including context-aware illuminated spaces, architectural projection, animated building facades, and interactive installations inviting spontaneous public performance.
MAS 2016 opens with an evening keynote by internationally acclaimed media artist Rafael Lozano-Hemmer and continues with a day of featured talks and panel discussions, followed by an evening social hosted at InterAccess. The final day of the summit comprises a morning panel at the University of Toronto and afternoon workshops and industry sessions held at OCADU.
[caption id="attachment_99358" align="aligncenter" width="550"]
Public Visualization Studio: In The Air Tonight (2014). Photo: Maggie Chan[/caption]
Featured presenters at MAS 2016 include experimental sculptor and architect Philip Beesley (University of Waterloo, Canada); Amahl Hazelton, communications director of Moment Factory (Montreal); media architecture scholar Scott McQuire (University of Melbourne, Australia); and art historian and urban studies scholar Dietrich Neumann (Brown University, USA).
Panelists and workshop presenters include artists/researchers Di Mainstone (UK), Veronika Pauser (Austria), Nathan Whiford (Canada) and Ali Momeni (USA); Isabelle Rousset of Derivative and Mason White & Lola Sheppard of Lateral Office (Toronto); curator/researcher Tanya Toft (Denmark); and Graham Wakefield, Canada Research Chair in Active Information Visualization (York University).
Complementing the summit proceedings, MAS 2016 presents Nuit Talks, a series of conversations and presentations by artists whose large-scale public art installations are featured in this year's Nuit Blanche Toronto, MAS closes with a curated walk at Nuit Blanche Toronto, one of the world's largest outdoor dusk-to-dawn art events.
Registration for MAS 2016
General Admission: $90
Students and Underemployed: $50
Registration includes access to the keynote, featured talks, panels, workshops and events.
Nuit Talks are free and open to the public.
Feb
27
Tue
Goldfarb Lecture – Sandra Meigs: "Painting Liminal Spaces"
Feb 27 @ 6:00 pm – 7:30 pm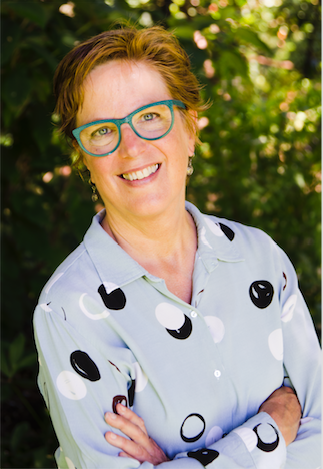 Painter Sandra Meigs is the featured speaker for the 2017 Goldfarb Lecture in Visual Arts.
Throughout her career Meigs has explored possibilities for painting as a model of the mind, the physical world, and metaphysical thought. She will speak about her use of personal experience as a greater source for universal discovery. In her works throughout the past four decades from "Performance with 20 Dresses" (1974), to "Room for Mystics" (2017), there is a common thread of inquiry into what painting actually is: enchantment with form.
For over 35 years Meigs has created vivid, immersive and enigmatic paintings that combine complex narratives with comic elements.  She derives the content of her work from her own personal experiences and develops these to create visual metaphors related to the psyche.
Born in Baltimore in 1953, Meigs studied at the Rhode Island School of Design, the Nova Scotia College of Art and Design (B.F.A. 1975) and Dalhousie University (M.A. 1980).  She has lived and worked in Canada since 1973.  Recently retired, Meigs has been a dedicated teacher at the University of Victoria for 24 years and has mentored hundreds of visual art students throughout her professorship. She now resides in Hamilton, Ontario.
Admission is free. All welcome.
The Goldfarb Lecture in Visual Arts is made possible through the generous support of Joan and Martin Goldfarb, longstanding benefactors of York University's Department of Visual Art and Art History and AMPD.