Mar
8
Thu
CANCELLED Maker Day
Mar 8 @ 2:30 pm – 8:30 pm
The March 8 Maker Day is cancelled. For information  about future Maker Days you can check out the Digital Media Students Association on Facebook https://www.facebook.com/groups/DMSAYorkU/about/
The Digital Media Student Association invites you to its Winter Maker Day!
[caption id="attachment_99964" align="alignleft" width="450"]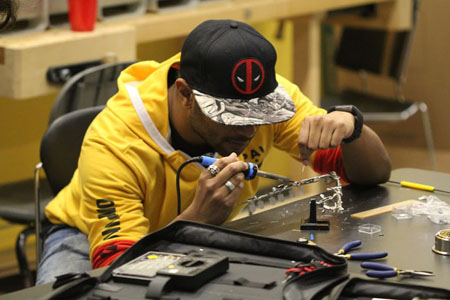 Digital Media Student Association Maker Day. Photos: Julienne Rennnie[/caption]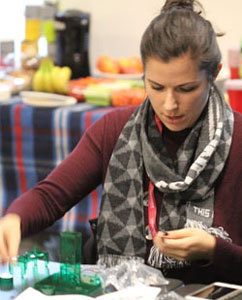 This fun-focused event is a drop-in "make" session. York U community members are invited to come and build toys and gadgets from a wide array of DIY (Do It Yourself) kits. These electronic kits encompass a range of skill levels, from complete beginner to seasoned metalworker. Solar-powered cars and robots are just some of the contraptions you can create. (Some kits require soldering skills.)
Maker Day provides a strong, open platform for socialization and collaboration. It's creative. It's fun. And it's free!
Refreshments are provided. And best of all: you get to take home anything you make.
The event is open to all students, in any major.
[caption id="attachment_99961" align="alignnone" width="700"]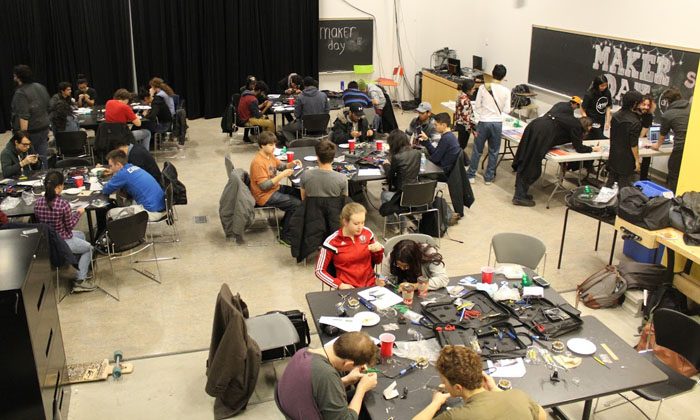 Digital Media Student Association Maker Day. Photo: Julienne Renne[/caption]
Feb
13
Wed
York Dance Ensemble: abunDance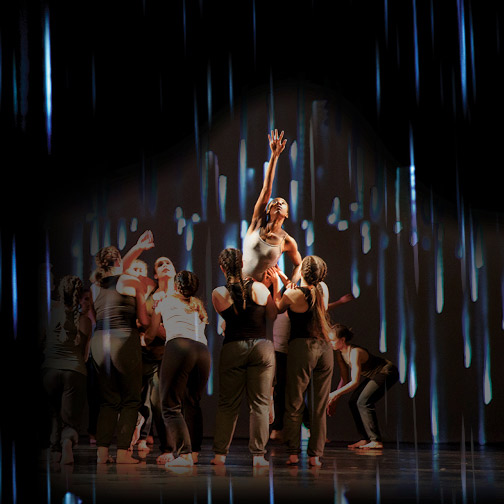 York Dance Ensemble: abunDance
The Department of Dance Showcase
Featuring the York Dance Ensemble
Artistic Director: Susan Lee
abunDance -Delicious dances by seasoned artists
Admission: $18 | $12 advance purchase until Sunday, Feb. 12
Box Office: 416.736.5888 | ampd.yorku.ca/boxoffice
Photo by Craig Chambers. Dancer: Kezia Mullings (YDE 2015)
Feb
12
Wed
York Dance Ensemble: Language of Landscape (investigating movement, meaning and environment)
York Dance Ensemble: Language of Landscape (investigating movement, meaning and environment)
The Department of Dance Showcase
Featuring the York Dance Ensemble
Artistic Director: Susan Lee
CHOREOGRAPHY BY
Faculty member: Susan Lee
MFA candidates: Emilio Colaillo and Raine Kearns
York Alumna: Nina Milanovski
4th Year BFA student: Sophie Goyette- Hamels
February 12-14, 2020
Location: Sandra Faire and Ivan Fecan Theatre
Time: 7:30 PM
Admission: $18 | $12 advance purchase until Sunday, Feb. 9
Box Office: 416.736.5888 | ampd.yorku.ca/boxoffice