Mar
8
Thu
CANCELLED Maker Day
Mar 8 @ 2:30 pm – 8:30 pm
The March 8 Maker Day is cancelled. For information  about future Maker Days you can check out the Digital Media Students Association on Facebook https://www.facebook.com/groups/DMSAYorkU/about/
The Digital Media Student Association invites you to its Winter Maker Day!
[caption id="attachment_99964" align="alignleft" width="450"]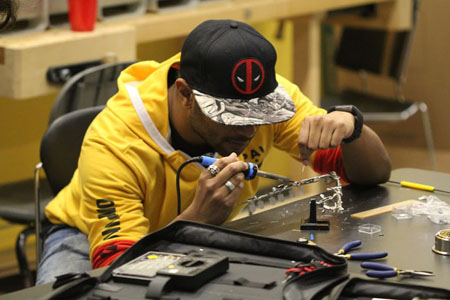 Digital Media Student Association Maker Day. Photos: Julienne Rennnie[/caption]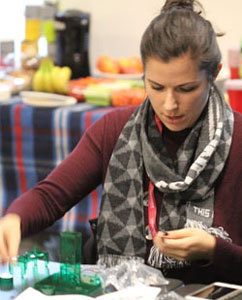 This fun-focused event is a drop-in "make" session. York U community members are invited to come and build toys and gadgets from a wide array of DIY (Do It Yourself) kits. These electronic kits encompass a range of skill levels, from complete beginner to seasoned metalworker. Solar-powered cars and robots are just some of the contraptions you can create. (Some kits require soldering skills.)
Maker Day provides a strong, open platform for socialization and collaboration. It's creative. It's fun. And it's free!
Refreshments are provided. And best of all: you get to take home anything you make.
The event is open to all students, in any major.
[caption id="attachment_99961" align="alignnone" width="700"]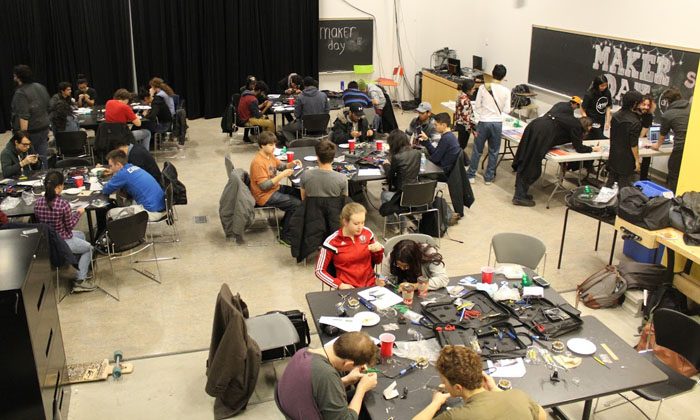 Digital Media Student Association Maker Day. Photo: Julienne Renne[/caption]
Oct
1
Mon
Winters Café
Oct 1 @ 4:00 pm – 6:00 pm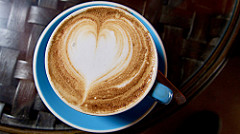 We're bringing Central Perk to you! Enjoy a tasty beverage, something sweet and a few performances to start off your week. Winters Café is here and we're providing you with a cozy environment to chill out and listen to a variety of performers: musicians, comedians, playwrights, poets – you name it!
Interested in performing? Email us at wcmaster@yorku.ca or drop-in to the Office of the Head (121), or the Junior Common Room (012), Winters College and sign-up. Drop-in performances are also allowed if there are open spots!