Mar
8
Thu
CANCELLED Maker Day
Mar 8 @ 2:30 pm – 8:30 pm
The March 8 Maker Day is cancelled. For information  about future Maker Days you can check out the Digital Media Students Association on Facebook https://www.facebook.com/groups/DMSAYorkU/about/
The Digital Media Student Association invites you to its Winter Maker Day!
[caption id="attachment_99964" align="alignleft" width="450"]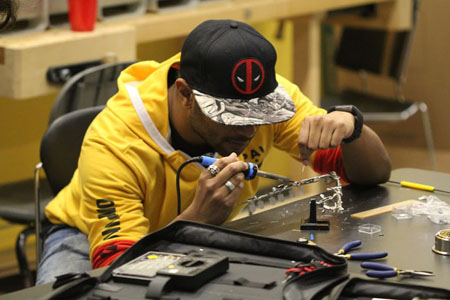 Digital Media Student Association Maker Day. Photos: Julienne Rennnie[/caption]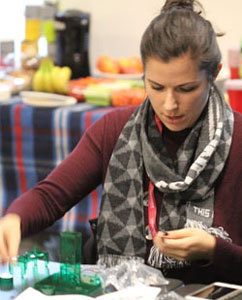 This fun-focused event is a drop-in "make" session. York U community members are invited to come and build toys and gadgets from a wide array of DIY (Do It Yourself) kits. These electronic kits encompass a range of skill levels, from complete beginner to seasoned metalworker. Solar-powered cars and robots are just some of the contraptions you can create. (Some kits require soldering skills.)
Maker Day provides a strong, open platform for socialization and collaboration. It's creative. It's fun. And it's free!
Refreshments are provided. And best of all: you get to take home anything you make.
The event is open to all students, in any major.
[caption id="attachment_99961" align="alignnone" width="700"]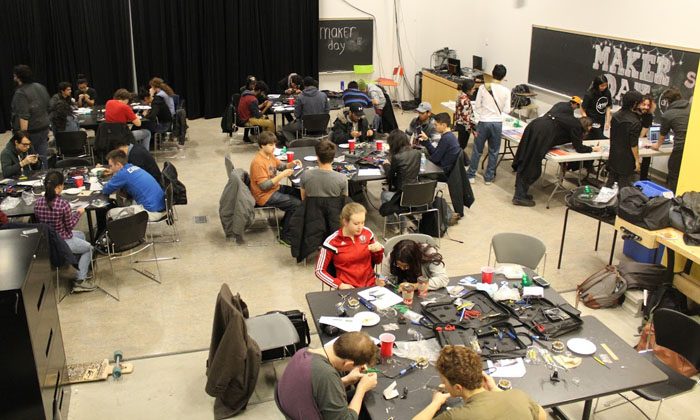 Digital Media Student Association Maker Day. Photo: Julienne Renne[/caption]
Oct
1
Mon
Winters Café
Oct 1 @ 4:00 pm – 6:00 pm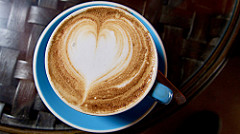 We're bringing Central Perk to you! Enjoy a tasty beverage, something sweet and a few performances to start off your week. Winters Café is here and we're providing you with a cozy environment to chill out and listen to a variety of performers: musicians, comedians, playwrights, poets – you name it!
Interested in performing? Email us at wcmaster@yorku.ca or drop-in to the Office of the Head (121), or the Junior Common Room (012), Winters College and sign-up. Drop-in performances are also allowed if there are open spots!
Feb
3
Mon
Disruptive Design and Digital Fabrication Exhibition
The Disruptive Design and Digital Fabrication exhibition explores the relationship between digital fabrication processes and social design that increasingly revolve around prototyping and iterative testing.  Digital tools are today ubiquitous in academic and community settings, yet engaging with these goes beyond any particular technologically enhanced capacity.  In what Katherine Hayles calls a 'Regime of Computation', works today increasingly involve a co-evolution of life and mind, individual and society.  The 'disruptive' technologies that will be introduced reflect on the infrastructural machinic processes that are pervasive in digital culture today, and reveal biases and stereotypes in their design through alternative networking of edge sensing, assistive technologies, Google Homes, wikiLeaks, artscience visualizations and more. 
Through the symposium, we hope to create an opportunity for artists and theorists to engage in a discussion of critical making, accountability and experiential learning through their works and research projects.  The exhibition provides an experiential context to their works and for visitors to gain experience into their working processes.  
Exhibition features works by :
Garnet Hertz, Mark-David Hosale, Evan Light, Lorena Salome, Robert Towmey and more.