Oct
1
Mon
Winters Café
Oct 1 @ 4:00 pm – 6:00 pm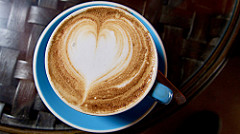 We're bringing Central Perk to you! Enjoy a tasty beverage, something sweet and a few performances to start off your week. Winters Café is here and we're providing you with a cozy environment to chill out and listen to a variety of performers: musicians, comedians, playwrights, poets – you name it!
Interested in performing? Email us at wcmaster@yorku.ca or drop-in to the Office of the Head (121), or the Junior Common Room (012), Winters College and sign-up. Drop-in performances are also allowed if there are open spots!
Nov
15
Thu
Brunch with the Dean of AMPD
Nov 15 @ 12:00 pm – 2:00 pm
Dec
6
Thu
Winters Frolic: Havana Nights
Dec 6 @ 6:00 pm – 11:00 pm
We are excited to bring you a new tradition to celebrate the end of a semester, and another year. The first ever "Winters Frolic" at Winters College, with a theme of "Havana Nights"! A formal dinner party event where Cuban-inspired dinner and drinks will be served along with exciting performances by both musicians and dancers. We will be raffling away fantastic prizes, with all proceeds going towards our Winters College student scholarships and funds. Follow us on Instagram: @WintersCollege for a sneak peek of the big day and the prizes we will be raffling off!