Mar
8
Thu
CANCELLED Maker Day
Mar 8 @ 2:30 pm – 8:30 pm
The March 8 Maker Day is cancelled. For information  about future Maker Days you can check out the Digital Media Students Association on Facebook https://www.facebook.com/groups/DMSAYorkU/about/
The Digital Media Student Association invites you to its Winter Maker Day!
[caption id="attachment_99964" align="alignleft" width="450"]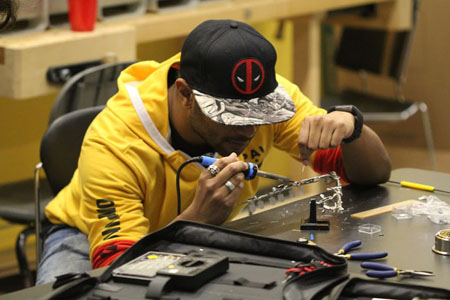 Digital Media Student Association Maker Day. Photos: Julienne Rennnie[/caption]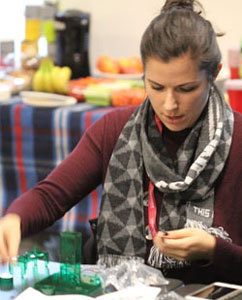 This fun-focused event is a drop-in "make" session. York U community members are invited to come and build toys and gadgets from a wide array of DIY (Do It Yourself) kits. These electronic kits encompass a range of skill levels, from complete beginner to seasoned metalworker. Solar-powered cars and robots are just some of the contraptions you can create. (Some kits require soldering skills.)
Maker Day provides a strong, open platform for socialization and collaboration. It's creative. It's fun. And it's free!
Refreshments are provided. And best of all: you get to take home anything you make.
The event is open to all students, in any major.
[caption id="attachment_99961" align="alignnone" width="700"]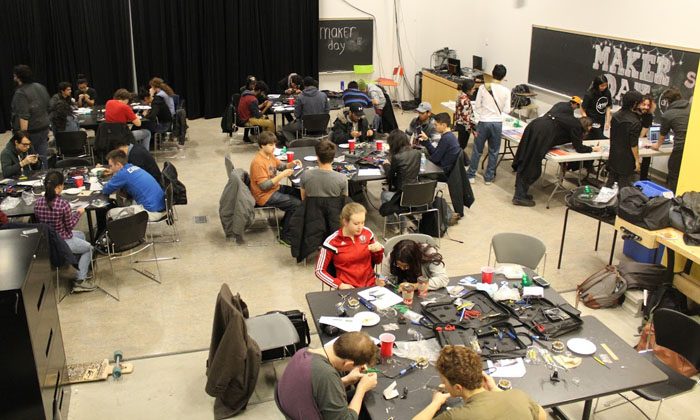 Digital Media Student Association Maker Day. Photo: Julienne Renne[/caption]
Nov
20
Tue
DIY Holiday Crafts
Nov 20 @ 1:00 pm – 4:00 pm
Dec
6
Thu
Winters Frolic: Havana Nights
Dec 6 @ 6:00 pm – 11:00 pm
We are excited to bring you a new tradition to celebrate the end of a semester, and another year. The first ever "Winters Frolic" at Winters College, with a theme of "Havana Nights"! A formal dinner party event where Cuban-inspired dinner and drinks will be served along with exciting performances by both musicians and dancers. We will be raffling away fantastic prizes, with all proceeds going towards our Winters College student scholarships and funds. Follow us on Instagram: @WintersCollege for a sneak peek of the big day and the prizes we will be raffling off!