Events
Oct
29
Mon
Winters Café
Oct 29 @ 2:00 pm – 4:00 pm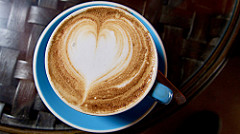 It's getting colder, which means it's time to get cozy! Keep warm at the second Winters Café next Monday, October 29th. We're offering warm beverages, sweet treats and board games. Plus, we'll have live performances from your student peers. Interested in performing yourself? Sign up HERE!
Nov
15
Thu
Brunch with the Dean of AMPD
Nov 15 @ 12:00 pm – 2:00 pm
Jan
31
Thu
Winters Café
Jan 31 @ 2:00 pm – 4:00 pm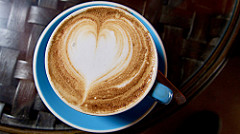 We're bringing Central Perk to you! Enjoy a tasty beverage, something sweet and a few performances at this semester's first Winters Café.
Winters Café is a cozy environment where you can chill out and listen to a variety of performers: musicians, comedians, playwrights, poets – you name it! Board games and good fun is also encouraged.
Interested in performing? Sign up here!