Events
Nov
20
Wed
Dance Innovations: the near distance – pathways towards discovery
The Department of Dance presents
Dance Innovations 2019 – the near distance – pathways towards discovery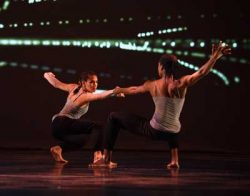 Dance Innovations 2019 – the near distance – pathways towards discovery features the concise creations of 25 fourth year BFA choreographers performed by students engaged in all levels of York's programs in Dance. Students and faculty involved in creation, performance, lighting design and production collaborate in the successful realization of Dance Innovations. Series A of the two series program comprises a new creation by Assistant Professor and intermedia artist Freya Björg Olafson for York's third year Performance class. In harmony with the themes explored elsewhere in the Department's 2019/20 events, performances and workshops – issues of identity, navigation and acknowledgment – our show title celebrates the certainty that curiosity, open ness and creative engagement lead to imminent and ongoing discovery and transformation.
Artistic Director:  Julia Sasso for 4th year choreography course
Director: Freya Björg Olafson for 3rd year Performance course
Production Manager: Jennifer Jimenez
PERFORMANCES Nov 20-22
Series A – 7:00 pm
Series B – 8:30 pm
Admission:
Advanced tickets: $12
After November 20: $18
Box Office: 416. 736.5888 | ampd.yorku.ca/boxoffice
Nov
30
Sat
Music Audition Prep Workshop 2019
Nov 30 @ 1:00 pm – 2:30 pm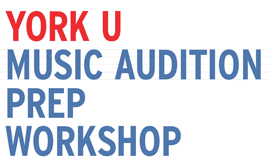 Want to study music at York?
Our Music Audition Prep Workshop is for you!
In this 90-minute session, you will:
learn how to prepare for all the elements of our music audition: sight reading, performance and interview
get tips on how to choose your audition pieces
find out more about our music program and admission process
You'll also have the opportunity to:
chat with professors
meet current students in the program
enjoy live performances by our faculty members
Following the workshop, take a tour of the state-of-the-art facilities and equipment available to York music students. Check out the classrooms, studios, labs, informal study spaces and concert venues where you'll learn, compose, conduct research, rehearse and perform as a music student at York.
Bring your questions! Friends and family are welcome.
Admission to the Music Audition Prep Workshop is free but pre-registration is required.
Reserve your spot now by emailing musicprg@yorku.ca. Please let us know how many people will be in your party.
We look forward to meeting you!
Jan
16
Thu
Media Music Concert – MMC:IX
Jan 16 @ 7:30 pm – 8:30 pm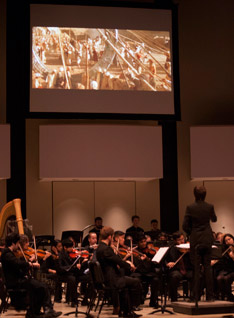 The Media Music Concert (MMC:IX) is a showcase of film, television and video game music arranged and performed by York music students.
This year's arrangements include music from Zelda, Pocahontas, Star Wars, Studio Ghibli and more.
The Music Media Concert is in its ninth consecutive year and is organized by the Music Students Association at York University and the School of the Arts, Media Performance & Design.
Admission: $15 | $10 for students & seniors.
Box Office: Purchase tickets online or phone 416-736-5888