Events
Nov
16
Sat
Theatre@York presents Goodnight Desdemona (Good Morning Juliet)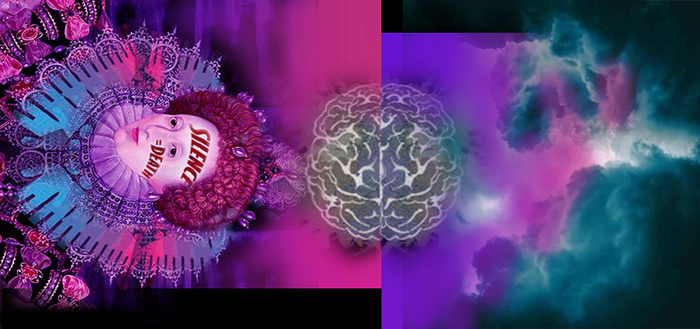 Goodnight Desdemona (Good Morning Juliet) is a beloved feminist revisioning of two of Shakespeare's most well-known plays, Othello and Romeo & Juliet. Written by Canadian playwright Ann-Marie MacDonald, the play explores the hypothetical question: what if Shakespeare's tragedies were actually intended to be comedies? To learn the answer to this question, please join us November 16-25 in the Joseph G. Green Theatre to find out.
Performance Schedule:
Sat, Nov. 16 (preview 1) @ 7:30 pm
Sun. Nov. 17 (preview 2) @ 7:30 pm
Tues. Nov. 19 (Opening) @ 7:30 pm
Wed. Nov. 20 @ 1:00 pm
Wed. Nov. 20 (Relaxed Performance) @ 7:30 pm –Plan your visit
Thurs. Nov. 21@ 7:30 pm
Fri. Nov. 22 @ 1:00 pm
Fri. Nov. 22 @ 7:30pm
Sat. Nov. 23 @ 2:00 pm
Tickets $7- 20
Online Box Office  or call 416-736-5888
Sold-out Show Advisory:  Cash only Rush Seats are usually available at the door for sold out shows. If the show is sold out, please check back as seats may become available.  There is NO GUARANTEE that seats will come available and the timing of seats coming available varies. We recommend booking early & coming early!
Nov
29
Fri
York University Gospel Choir
The York University Gospel Choir directed by Professor Karen Burke presents a rafter-raising concert of works by Hezekiah Walker, Edwin Hawkins, Kirk Franklin and other gospel greats.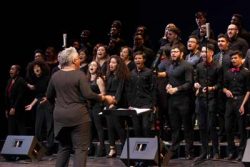 The 100+ voice choir is backed by a rhythm section directed by Corey Butler.
Karen Burke is a pre-eminent singer, music director, choral conductor and composer in the field of African-American vocal music. An authority on the history and performance practices of Gospel music, she has worked with many major choral ensembles and organizations including the Toronto Mendelssohn Choir and Youth Choir, Toronto Choral Society and Ontario Choral Federation, as well as numerous schools and church congregations. In 1988, she co-founded the Juno Award-winning Toronto Mass Choir and continues to serve as its principal director, touring nationally and internationally.
Admission: $15 | $10 students & seniors
Friday, November 29th – 7:30pm – 9:00pm
Saturday, November 30th – 7:30pm – 9:00pm
Box Office: ampd.yorku.ca/perform/boxoffice | 416-736-5888