Events
Feb
27
Thu
Faculty Jazz Performance with Jazz Artist-in-Residence Dave Douglas
Feb 27 @ 12:30 pm – 1:30 pm
DAVE DOUGLAS : 2020 OSCAR PETERSON JAZZ ARTIST- IN-RESIDENCE

Award winning trumpeter and composer, Dave Douglas, is the Department of Music's 2020 Oscar Peterson Jazz Artist-in-Residence. During his residency, he will deliver masterclasses for instrumentalists as well as coach small jazz ensembles.
This jam session offers a unique opportunity to hear Douglas in performance with faculty members in the Department of Music's jazz program. Admission is free.
ABOUT THE ARTIST
DAVE DOUGLAS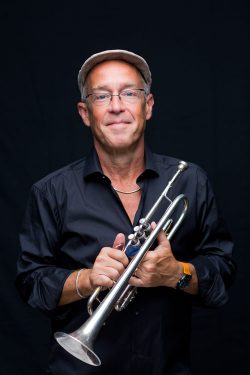 Dave Douglas is a prolific trumpeter, composer, educator and entrepreneur from New York City known for the stylistic breadth of his work and for keeping a diverse set of ensembles and projects active simultaneously.
His unique contributions to improvised music have garnered distinguished recognition, including a Doris Duke Artist Award, a Guggenheim Fellowship, an Aaron Copland award, and two Grammy Award nominations. Douglas' career spans more than 50 unique original recordings as a leader and more than 500 published works. His current ensembles include: Dave Douglas Quintet; Sound Prints, a quintet co-led with saxophonist Joe Lovano; UPLIFT, a sextet including bassist Bill Laswell; Present Joys, a longstanding duo with pianist Uri Caine which recently added Andrew Cyrille as third member for a 2019 recording; High Risk, an electronic ensemble with Shigeto, Jonathan Maron, and Ian Chang; and the latest project, ENGAGE, a sextet with Jeff Parker, Tomeka Reid, Anna Webber, Nick Dunston, and Kate Gentile. Douglas is often engaged in special projects which include big bands, tributes, and multi-trumpet ensembles, such as Dizzy Atmosphere.
As a composer, Douglas has received commissions from a variety of organizations including the Trisha Brown Dance Company, Birmingham Contemporary Music Group, Norddeutscher Rundfunk, Essen Philharmonie, The Library of Congress, Stanford University and most recently, Monash Art Ensemble, which premiered his chamber orchestra piece Fabliaux in March 2014. He is currently completing a new work for the chamber orchestra Alarm Will Sound, which will premiere in May 2019.
Douglas has held several posts as an educator and programmer. From 2002 to 2012, he served as artistic director of the Workshop in Jazz and Creative Music at the Banff Centre in Canada. He is a co-founder and president of the Festival of New Trumpet Music, which celebrated its fifteenth anniversary in 2017. He is currently on the faculty at the Mannes School of Music and is a Guest Coach for the Juilliard Jazz Composer's Ensemble. In 2016, he accepted a three-year appointment as the Artistic Director of the Bergamo Jazz Festival.
In 2005 Douglas founded Greenleaf Music, an umbrella company for his recordings, sheet music, podcast, as well as the music of other artists in the modern jazz idiom. Greenleaf Music has produced over 70 releases and will be celebrating its fifteenth anniversary in 2020.
"Dave Douglas is the unassuming king of independent jazz, a model of do-it-yourself moxie, initiative and artistic freedom."
– Frank Alkyer, Publisher, Down Beat
Mar
17
Tue
Theatre@York presents Elizabeth Rex
Theatre @ York presents Elizabeth Rex by Timothy Findley directed by ted witzel
Timothy Findlay's Elizabeth Rex shares Good Night Desdemona's interest in the Shakespearean canon.
Here, Findlay imagines an intimate meeting between a group of players and Queen Elizabeth I, who has ordered a command performance of Much Ado About Nothing as she awaits the execution of a former lover, the Earl of Essex. With wit and poetry, Findlay explores the entanglement of love, desire, and gender identity.
Performance Schedule:
Tuesday March 17th at 7:30 p.m. (Preview)
Wednesday March 18th at 1:00 p.m. (Preview)
Wednesday March 18th at 7:30 p.m. (Opening)
Thursday March 19 at 7:30 p.m. (Relaxed Performance)
Friday March 20th at 1:00 p.m. and 7:30 p.m.
Saturday March 21st at 2:00 p.m.
Saturday March 21st @ 7:30 p.m. (Closing)
Box Office Information
Previews: $7.00
All Other Performances:
Tickets: $20.00
Student: $12.00
Senior: $12.00
Groups of 10 or more: $10.00
(Group price applies when all group tickets are purchased at once for a single performance. Not available online, please phone or visit the box office)
Buy online or call 416-736-5888
Relaxed Performance: Thursday, March 19th at 7:30pm
A Relaxed performance is intended specifically to be sensitive to and accepting of audience members who may benefit from a more relaxed environment. The performance is designed to reduce anxiety and provide a safe, enjoyable experience, taking into account variable sensory, communication or learning needs and abilities. This means that there is a more casual-than-usual approach to front-of-house etiquette and we ask audience members to be aware of people's needs to move or make involuntary noise.
Sold-out Show Advisory:  Cash only Rush Seats are usually available at the door for sold out shows. If the show is sold out, please check back as seats may become available.  There is NO GUARANTEE that seats will come available and the timing of seats coming available varies. We recommend booking early & coming early!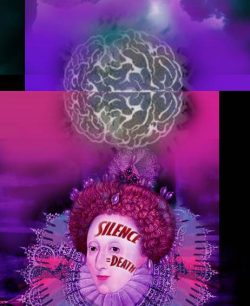 Apr
3
Fri
York University Gospel Choir
The York University Gospel Choir directed by Professor Karen Burke presents a rafter-raising concert of works by Hezekiah Walker, Edwin Hawkins, Kirk Franklin and other gospel greats.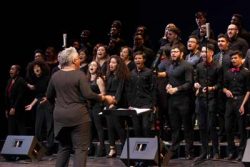 The 100+ voice choir is backed by a rhythm section directed by Corey Butler.
Karen Burke is a pre-eminent singer, music director, choral conductor and composer in the field of African-American vocal music. An authority on the history and performance practices of Gospel music, she has worked with many major choral ensembles and organizations including the Toronto Mendelssohn Choir and Youth Choir, Toronto Choral Society and Ontario Choral Federation, as well as numerous schools and church congregations. In 1988, she co-founded the Juno Award-winning Toronto Mass Choir and continues to serve as its principal director, touring nationally and internationally.
Admission: $15 | $10 students & seniors
Friday, April 3rd – 7:30pm – 9:00pm
Saturday, April 4th – 7:30pm – 9:00pm
Box Office: ampd.yorku.ca/perform/boxoffice | 416-736-5888
Electro-Acoustic Orchestra
Apr 3 @ 6:00 pm – 8:00 pm
Doug Van Nort with the Electro-Acoustic Orchestra
All are welcome to come and listen in this immersive sonic space. The lab door will remain open, and people are welcome to come in late or leave early during the show.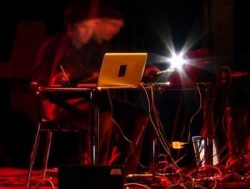 All are welcome to come and listen in this immersive sonic space.