Events
Jan
30
Thu
Faculty Spotlight: To Fill the Dim Pause: Offerings for St. Cecilia – Compositions by Michael Coghlan
Jan 30 @ 12:30 pm – 1:30 pm
Faculty Spotlight Series
To Fill the Dim Pause: Offerings for St. Cecilia
Compositions by Michael Coghlan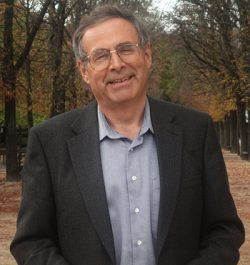 Michael Coghlan, piano
William Thomas, trumpet
Patricia Wait, clarinet
Ben Bolt Martin, cello
Leslie Fagan, soprano
Thursday, Jan. 30, 12:30 p.m.
Tribute Communities Recital Hall – Free
Admission is free.  Maps & Directions

Feb
13
Thu
Faculty Spotlight: The Accolade Trio
Feb 13 @ 12:30 pm – 1:30 pm
The Accolade Trio is comprised of York Music Professors Patricia Wait and Mark Chambers and Elizabeth Acker.
Admission is free.  Maps & Directions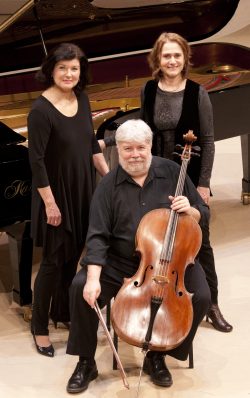 ACCOLADE TRIO
Patricia Wait, clarinet
Patricia Wait is a clarinetist with extensive performance credits as a soloist, orchestral and chamber musician. She has appeared with many leading Canadian artists and ensembles, including pianist Anton Kuerti and clarinetist James Campbell; the St. Lawrence String Quartet, Prague String Quartet and Purcell String Quartet; and the Canadian Opera Company Orchestra. She is also an active clinician and adjudicator.
Mark Chambers, cello
Mark Chambers is a conductor, cellist and early music specialist who has performed extensively in the US and Ontario as both a chamber musician and orchestral player. His research interests include Baroque music, period instrument performance practice, the 'Tartini tone', and scordatura, altered tunings for strings. He has authored several articles for the American String Teachers Journal and is a contributor to the New Grove Dictionary of Music and Musicians. He teaches cello and viola da gamba and conducts the York University Symphony Orchestra.
Elizabeth Acker, piano
Elizabeth studied piano, harpsichord and jazz at York University and received a Bachelor of Fine Arts. She continued her piano studies with Slavka Dimitroff and James Anagnason and is comfortable playing classical, musical theatre, jazz and contemporary music. Elizabeth has been teaching in Toronto for over 30 years and has earned a superb reputation as an accompanist, chamber musician and coach, teacher and adjudicator. Elizabeth plays for the Niagara Symphony, VOCA Chorus of Toronto, various chamber groups and is a busy accompanist at York University, University of Toronto and the RCM in Toronto. In the summer, she plays chamber music at 'Heaven' in N.Y. State and is a coach at the Vermont Music and Arts Centre.
Mar
25
Wed
Music @ Midday: York University R&B Ensemble
Mar 25 @ 12:30 pm – 2:30 pm
Professor Mike Cadó directs the York University R&B Ensemble in a show-stopping performance of soul and funk music.
The concert will feature the music of Earth Wind and Fire, Tower of Power and many other great artists.
Admission is free and open to everyone.