Jan
21
Thu
How Artifacts Afford with Jenny L. Davis, PhD
Jan 21 @ 6:00 pm – 8:00 pm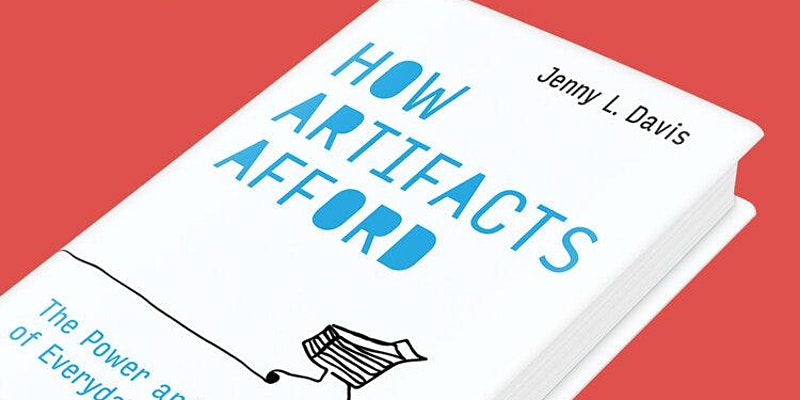 Brought to you by the Department of Design, the School of the Arts, Media, Performance & Design
Technologies are intrinsically social. They reflect human values and affect human behaviour. The social dynamics of technology materialize through design features that shape how a technology functions and to what effect. The shaping effects of technology are represented in scholarly fields by the concept of "affordances."
Affordances are the ways design features enable and constrain user engagement and social action. This has been a central construct for designers and technology theorists since foundational statements on the topic from JJ Gibson and Don Norman in the 1970s and 80s. With the rise of digitization and widespread automation, "affordance" has entered common parlance and resurged within academic discourse and debate.
Davis provides a conceptual update on affordance theory along with a cogent scaffold that shifts the orienting question from what technologies afford, to how technologies afford, for whom, and under what circumstances?
"How Artifacts Afford" introduces the mechanisms and conditions framework of affordances in which technologies request, demand, encourage, discourage, refuse, and allow social action, varying across subjects and circumstances. Underlying thesemechanisms and conditions framework is a sharp focus on the politics and power encoded in sociotechnical systems.
In this timely theoretical reboot, Davis brings clarity to the affordance concept, situates the concept within a broader history of technology studies, and demonstrates how the mechanisms and conditions framework can serve as a transferrable tool of inquiry, critique, and (re)design.
Jenny L. Davis is a sociologist at the Australian National University. She works at the intersection of social psychology and technology studies. She is the author of How Artifacts Afford: The Power and Politics of Everyday Things (MIT Press 2020). Jenny is Co-Director of the Role-Taking Project, Director of the Pause Project, Chief Investigator on the Humanising Machine Intelligence team, serves on the board for Theorizing the Web, co-edits the Cyborgology blog, and serves as Chair-Elect for the Communication, Information, Technologies and Media Sociology section of the American Sociological Association (CITAMS).
Jan
26
Tue
Institutional Healing: Public Talk with Marysia Lewandowska
Jan 26 @ 2:30 pm – 4:30 pm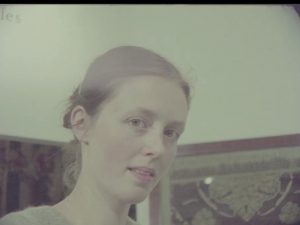 Institutional Healing
Public Talk with Marysia Lewandowska
Tuesday, January 26 2:30-4:30 pm EST
This event will take place on Zoom.
Please RSVP to sensinfo@yorku.ca and a Zoom Link will be sent out prior to the event.
The persistence of Covid-19 conditions sets the context for Marysia Lewandowska's second In Practice presentation. Last summer her seminar, entitled What Constitutes the Site of Practice, offered reflections on living in London under lockdown following her It's About Time project at the Venice Biennale. Continuing these investigations, Marysia's public talk entitled Institutional Healing will survey how art institutions are increasingly becoming places of care, providing intellectual and spiritual sustenance to support the wellbeing of the public. Even during the pandemic, artists and curators have found ways to engage virtuality in order to transform formerly neglected values associated with sharing and caring into productive experiences of collectivity. This context has informed Marysia's recent thinking as an artist-curator, which she will elaborate in relation to her new project at the healing baths at Baden, Baden, Germany.
Marysia Lewandowska is a Polish-born artist-curator based in London who has been exploring the public functions of institutions such as museums, galleries and archives for over twenty years. Her exhibitions, films and projects involving the property of others can be viewed at www.marysialewandowska.com
This event comprises the second component of In Practice, the 2020 Goldfarb Summer Institute curated by professors Jennifer Fisher and Barbara Balfour of the Department of Visual Art and Art History. In Practice continues to interrogate what it means to engage with "practice" as a lens for dynamic relationality, performativity and ethics in aesthetic expression. In Practice has featured collaborative, feminist, Indigenous, contemplative and activist practices in contemporary art and curating that impact personal, political and cultural transformation. Guest presenters for the summer seminars included Marysia Lewandowska, Karen Finley, Jess Dobkin, Lisa Myers, Emelie Chhangur, Marcus Boon and Gabe Levine.  
This event is organized by the Department of Visual Art and Art History in conjunction with Sensorium: Centre for Digital Arts and Technology. We gratefully acknowledge the Goldfarb family's generous support of Visual Art and Art History Summer Institute.
Image caption: Marysia Lewandowska, "It's About Time," film still, Venice 2019.