Nov
16
Sat
Theatre@York presents Goodnight Desdemona (Good Morning Juliet)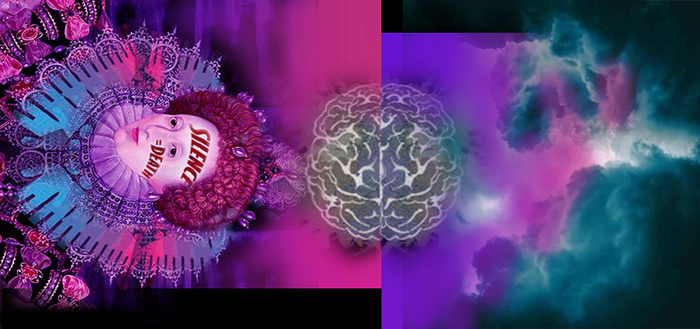 Goodnight Desdemona (Good Morning Juliet) is a beloved feminist revisioning of two of Shakespeare's most well-known plays, Othello and Romeo & Juliet. Written by Canadian playwright Ann-Marie MacDonald, the play explores the hypothetical question: what if Shakespeare's tragedies were actually intended to be comedies? To learn the answer to this question, please join us November 16-23 in the Joseph G. Green Theatre to find out.
Performance Schedule:
Sat, Nov. 16 (preview 1) @ 7:30 pm
Sun. Nov. 17 (preview 2) @ 7:30 pm
Tues. Nov. 19 (Opening) @ 7:30 pm
Wed. Nov. 20 @ 1:00 pm
Wed. Nov. 20 (Relaxed Performance) @ 7:30 pm –Plan your visit
Thurs. Nov. 21@ 7:30 pm
Fri. Nov. 22 @ 1:00 pm
Fri. Nov. 22 @ 7:30pm
Sat. Nov. 23 @ 2:00 pm
Tickets $7- 20
Online Box Office  or call 416-736-5888
Sold-out Show Advisory:  Cash only Rush Seats are usually available at the door for sold out shows. If the show is sold out, please check back as seats may become available.  There is NO GUARANTEE that seats will come available and the timing of seats coming available varies. We recommend booking early & coming early!
Nov
20
Wed
Dance Innovations: the near distance – pathways towards discovery
The Department of Dance presents
Dance Innovations 2019 – the near distance – pathways towards discovery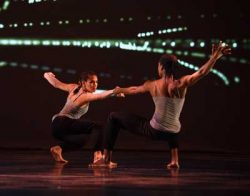 Dance Innovations 2019 – the near distance – pathways towards discovery features the concise creations of 25 fourth year BFA choreographers performed by students engaged in all levels of York's programs in Dance. Students and faculty involved in creation, performance, lighting design and production collaborate in the successful realization of Dance Innovations. Series A of the two series program comprises a new creation by Assistant Professor and intermedia artist Freya Björg Olafson for York's third year Performance class. In harmony with the themes explored elsewhere in the Department's 2019/20 events, performances and workshops – issues of identity, navigation and acknowledgment – our show title celebrates the certainty that curiosity, open ness and creative engagement lead to imminent and ongoing discovery and transformation.
Artistic Director:  Julia Sasso for 4th year choreography course
Director: Freya Björg Olafson for 3rd year Performance course
Production Manager: Jennifer Jimenez
PERFORMANCES Nov 20-22
Series A – 7:00 pm
Series B – 8:30 pm
Admission:
Advanced tickets: $12
After November 20: $18
Box Office: 416. 736.5888 | ampd.yorku.ca/boxoffice
York University Jazz Festival: Small Ensembles
Nov 20 @ 7:30 pm – 10:00 pm
The York University Jazz Festival, running November 18-21, showcases rising young talent directed by leading lights of the Canadian jazz scene.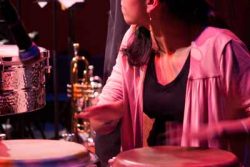 Catch the next generation of outstanding jazz artists, right here on campus – and with no cover charge!
Wednesday, November 20
7:30-10:00pm
Small ensembles directed by Kevin Turcotte, Jim Vivian and Frank Falco
Mar
12
Thu
Hollywood Old and New: ReDesigns for Student Engagement in eLearning with Gillian Helfield & Dan Becker
Mar 12 @ 12:00 pm – 1:30 pm
Hollywood Old and New: ReDesigns for Student Engagement in eLearning with Gillian Helfield & Dan Becker
Thursday, March 12
12:00 – 1:30 PM
AMPD Faculty Lounge (GCFA 214)
Free
RSVP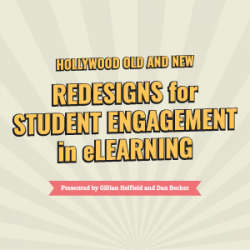 Join us for this lunchtime talk about the evolution of "Hollywood Old and New", a fully online class that offers students an understanding of Hollywood film genres from a historical and social perspective. In this talk, the presenters will discuss their pedagogical strategies for the new course redesign to facilitate student engagement in a large format class. This course is offered by the Department Cinema and Media Arts in the School of the Arts, Media, Performance & Design. 

Gillian Helfield lectures at York University, in Cinema and Media Studies in AMPD, Humanities in LAPS, and Canadian Studies at Glendon College. Though she has specialized in Canadian and Quebec Cinemas, other areas of academic interest include Genre Studies, Cultural Studies, Women's Cinema, National Cinemas, Diasporic and Exilic Cinemas, Middle Eastern Cinemas, and Rural Cinemas. In 2006, her book Representing the Rural: Space Place and Identity, in Films About the Land, was published by Wayne State University Press.
In collaboration with AMPD, Gillian has developed and redesigned two large-enrolment online film courses, which have earned recognition from international eLearning associations (IELA) and the Teaching Commons at York University (York's nomination for the STLHE Brightspace /D2L Innovation Award). In 2017, she received the AMPD eLearning Teaching Award.
Dan Becker is the Educational Designer and Developer for the Faculty of Education. He works extensively with instructors to operationalize educational theory and current research within courses that utilize technology. Dan develops learning experiences that engage students, build communities of inquiry and employ meaningful assessment strategies, while avoiding excessive effort on the part of the instructor. His approach of simplicity and depth has produced a variety of courses that are enjoyed by instructors and students alike.