When:
March 22, 2019 – March 29, 2019
all-day
2019-03-22T00:00:00-04:00
2019-03-30T00:00:00-04:00
Where:
Nat Taylor Cinema, N102 Ross Building, York University Keele Campus
Library Ln
Toronto
ON M3J 1P3

Contact:
Department of Cinema & Media Arts
416-736-5149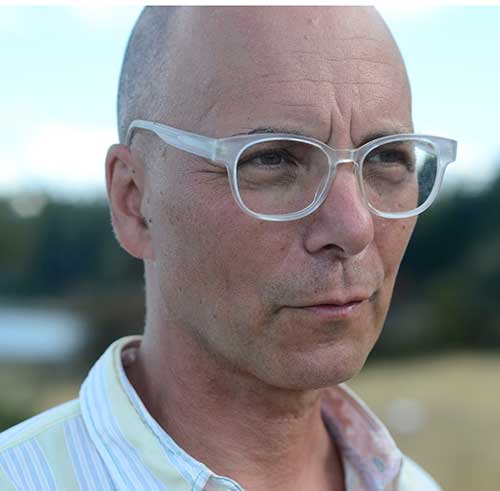 In celebration of his recent promotion from Associate Professor to Professor, The Department of Cinema & Media Arts presents a 2 day Amnon Buchbinder retrospective featuring 7 of his films and a workshop by  Geneviève Appleton exploring Buchbinder's innovative interactive documentary project Biology of Story.
Amnon Buchbinder started teaching at  York University in 1995 and received a tenure stream appointment in 1996. He is a former Chair of the department and has played an instrumental role in developing the department's curriculum in production and screenwriting. An active filmmaker, screenwriter and author, his credits include directing two theatrically-released feature films: Genie award winning The Fishing Trip (1998), made in collaboration with his students and distributed by Mongrel Media, and Whole New Thing (2005) which screened at more than 100 international film festivals, winning a dozen best-film awards. Working in the Canadian film and television industry, Buchbinder has written numerous screenplays and served as story editor on over a hundred feature film projects in funded development. His book The Way of the Screenwriter (House of Anansi Press, 2005), which reinterprets the craft from both a philosophical and practical point of view, has been widely acclaimed by working screenwriters and he has taught professional screenwriting workshops in a dozen countries. Buchbinder has also served as a curator and film programmer for several organizations including the Vancouver International Film Festival and Toronto International Film Festival.
Biology of Story illustrates Buchbinder's theory of story and anti-story in art and life. It was undertaken as research-creation and funded with a major SSHRC Insight grant, launching at SXSW-Interactive in 2016 with over 70 hours of material (see news story). It is now a highlight of the School of the Arts, Media, Performance and Design's eLearning courses.
MARCH 22
11am    Oroboros (1983)  & Seed (1988)
1pm      The Fishing Trip (1998)
4pm      Whole New Thing (2005)
MARCH 29
10am    Travelling Medicine Show (2011)
1:30pm Biology of Story (2016) (MFA workshop with Genevieve Appleton)
4pm      Amnon, talking about his work
followed by reception/celebration of his promotion to Professor