When:
February 26, 2019 @ 12:30 pm – April 25, 2019 @ 4:30 pm
2019-02-26T12:30:00-05:00
2019-04-25T16:30:00-04:00
Where:
Joan Goldfarb Study Centre, 275 Joan & Martin Goldfarb Centre for Fine Arts
86 Fine Arts Road
Toronto
Contact:
Department of Visual Art & Art History
416-736-5187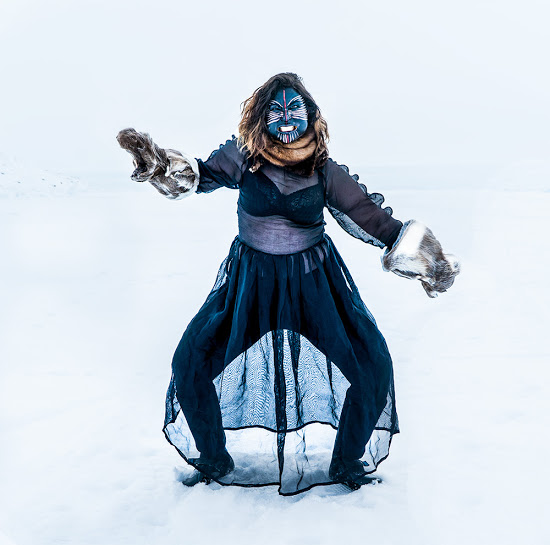 When the exhibit Tunirrusiangit:Kenojuak Ashevak and Tim Pitsiulak opened in the Sam & Ayala Pavilion it was one of the largest showcases of Inuit artwork at the Art Gallery of Ontario (AGO). it could be seen as a singular sound that started a continuing harmony and one that echoes here within these walls of the Joan Goldfarb Study Centre.
The exhibition runs Mondays through Thursdays 12:30-4:30 until April 25.
Curated by Jocelyn Piirainen, echoes features "Silaup Putunga" and "Inuit in the Media" that relate to the idea of an echo and to 'nipi' – the Inuktitut word that best describes sounds as understood in the English language.  Commissioned within the context of Tunirrusiangit, they were created by Laakkuluk Williamson Bathory & Jamie Griffiths and Taqralik Partridge as responses to the artwork of Inuit artists Kenojuak Ashevak and Tim Pitsiulak.
The Goldfarb Study Centre exhibition ECHOES and the screening of THE 5th REGION  documentary are presented at York University by MOBILIZING INUIT CULTURAL HERITAGE (MICH), a six-year SSHRC Partnership Grant focusing on the contribution of Inuit visual culture, art, and performance to Inuit language preservation, social well-being, and cultural identity. MICH is based at the Robarts Centre for Canadian Studies and Anna Hudson, Professor/AMPD is the Principal Investigator