When:
November 5, 2018 – November 30, 2018
all-day
2018-11-05T00:00:00-05:00
2018-12-01T00:00:00-05:00
Where:
Samuel J. Zacks Gallery, Stong College Room 109
165 Campus Walk
York University
Toronto ON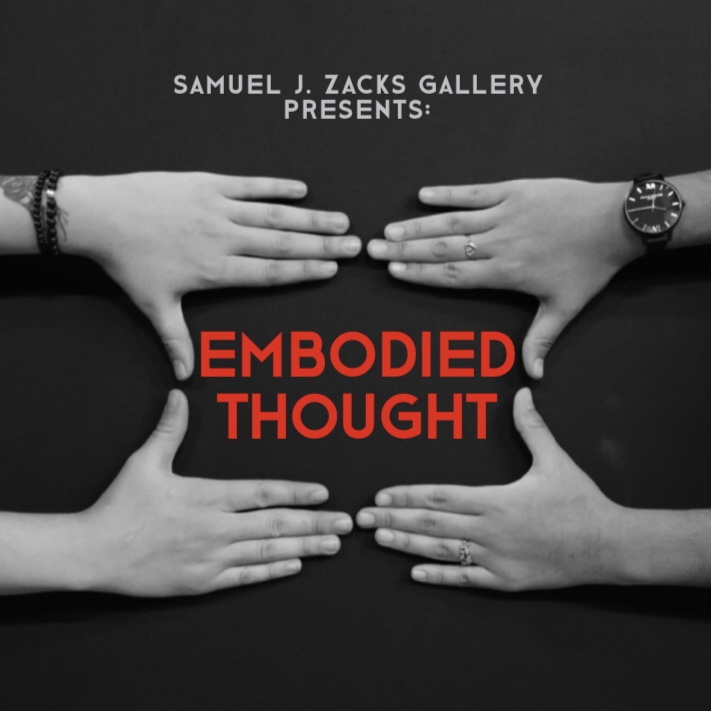 Embodied Thought is a duo-exhibition featuring fourth year Visual Art Studio students Esther Kim and Rebecca Garcia in the Samuel J. Zacks Gallery in Stong College. Using photography to experience time, sculpture to encapsulate the human form, and figure drawings to draw parallels, the two artists aim to create a dialogue through their respective media about the rawness of being human. By integrating sculpture with photography and illustration, the exhibit allows viewers to immerse themselves through the different layers of physical stress and psychological foundations  as well as the emotional and mental burdens of the embodied thought.
Esther Kim is a Canadian born Korean artist that explores her obsession about the human body through the materialization of her work. Her practice involves metal fabrication, woodworking, and mould making; creating an indefinite permanence in a tangible form, emphasized through the juxtaposition in medium and scale. Inspired by the philosophy of the mind and body, her research becomes the grounding element from where her work stems.
Rebecca Garcia is a Toronto born Hispanic artist exploring identity through an androgynous perspective. As part of her groundwork, she uses her respective artistic media to project intense and dramatic emotions as repercussions of unstable thought. As part of her research, the artist tries to unravel the various feminine and masculine forms of expression and finding ways to homogenize them. By means of sculptural practices, figure drawing and black and white film photography, Rebecca is continuously sculpting ideas of a superficial beauty laden with dark and even unexpected emotional charge.
Where: Samuel J. Zacks Gallery, Stong College Room 109
When: Nov 5-30, 2018
Hours: 11:30 AM – 5:00 PM
Reception: Thurs Nov 15, 6:30pm