When:
October 15, 2018 – October 25, 2018
all-day
2018-10-15T00:00:00-04:00
2018-10-26T00:00:00-04:00
Where:
Special Project Gallery, Joan and Martin Goldfarb Centre for Fine Arts, York University
86 Fine Arts Road
Toronto
Contact:
Department of Visual Art & Art History
416-736-5187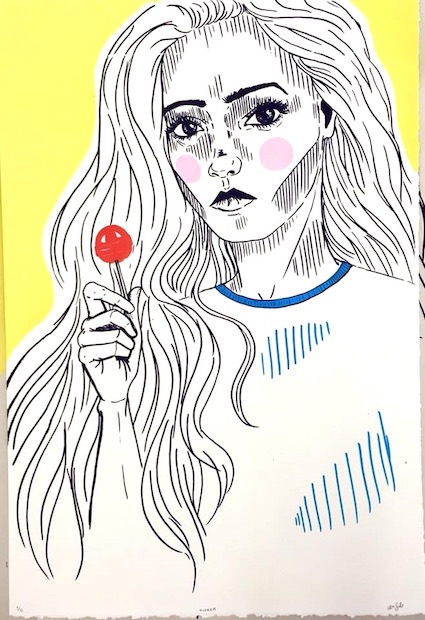 Third year Visual Art student Ellen Soule explores childhood memories and feelings through an adult perspective in  Lucky Charm, a nostalgic solo exhibition of primarily screen printing, which allows for vibrant, saturated colours and a graphic, hand drawn quality that lends itself to the idea of youth and child-like imagery.
"The memory of childhood is one that we experience in an interesting way as adults; we are able to look at moments we remember, but life experience and knowledge affects our perception of them. Lucky Charms are an iconic symbol of my childhood, despite the fact that I never really loved them. The only time we ate them was when my grandfather visited and brought them to us as a treat. This series is titled Lucky Charm and, using Lucky Charm and candy motifs, my pieces create a sweet and sugary connotation of idealized childhood memory intertwined with mature figures, acting as my current self-recalling these moments, who do not quite seem like they belong in such a setting."
IMAGE: Ellen Soule's Sucker – screen print
Gallery Hours:
Mon. – Thurs. 10am – 4pm.
Admission is free and all are welcome