When:
April 23, 2018 – April 27, 2018
all-day
2018-04-23T00:00:00-04:00
2018-04-28T00:00:00-04:00
Where:
Special Project Gallery, Joan and Martin Goldfarb Centre for Fine Arts, York University
86 Fine Arts Road
Toronto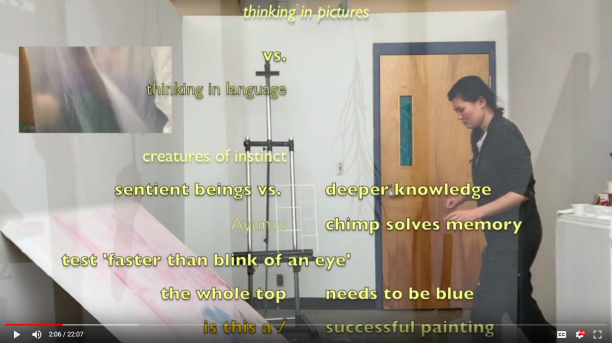 Sara Kay Maston
's MFA thesis exhibition 
An Animal Among Animals
  is series of paintings that focus on rendering animal experiences that are oftentimes disregarded or invisible to our human affordances.  A large-scale installation will facilitate a space that situates the viewer in relation to nonhuman animals inhabiting parallel environments. Paintings focused on rendering the physicality and vantage points of nonhuman animals, along with non-pictorial elements, are used to disengage anthropomorphic assumptions and situate human animality in a symbiogenetic relationship with other animals. 
An Animal Among Animals 
employs storytelling and metaphors through painting, drawing on personal narratives or dreams as a medium to engage the multiplicity of worlds and reveal meaning without imparting propositional claims.
April 23 – 27
Reception: Thursday April 26, 6-9pm