When:
April 9, 2018 – April 13, 2018
all-day
2018-04-09T00:00:00-04:00
2018-04-14T00:00:00-04:00
Where:
Special Project Gallery, Joan and Martin Goldfarb Centre for Fine Arts, York University
86 Fine Arts Road
Toronto
Contact:
Department of Visual Art & Art History
416-736-5187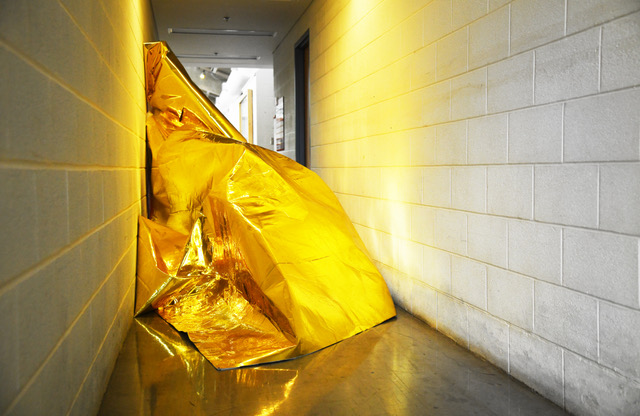 Zahra Khan's MFA Thesis Exhibition
Poetics
of Materiality/It Is And It Is Not
is an investigation of materiality in contemporary art. In this show, the study of matter is a leitmotif in an artwork that aims to visualize the interrelation between socio-political and cultural construct, potentiality, spanning the scientific and the cosmic, while drawing on sources as wide-ranging as New Materialism and Contemporary Physics. It is by negotiating the relationship between the artist, the material art, the spectator and the space and within a vocabulary of coexisting opposites — such as past/present, human/non-human, physical/non-physical, visible/non-visible, external/internal, and particular/universal— that Zahra Khan explores concepts of intra-activity and the force, affect, of the physical artwork. Khan's objective is to ascertain the significance of materiality as an extension of ontology through the force of substance experience of a work of art.
Gallery Hours: 12-5PM Or by appointment: info@zahrakhan.ca
Reception: Monday April 9, 6-9PM
Free admission
Information: www.zahrakhan.ca