When:
April 2, 2018 – April 6, 2018
all-day
2018-04-02T00:00:00-04:00
2018-04-07T00:00:00-04:00
Where:
The Gales Gallery, Main Lobby, Accolade West Building, York University
89 York Blvd. Toronto
Contact:
Department of Visual Art & Art History
416-736-5187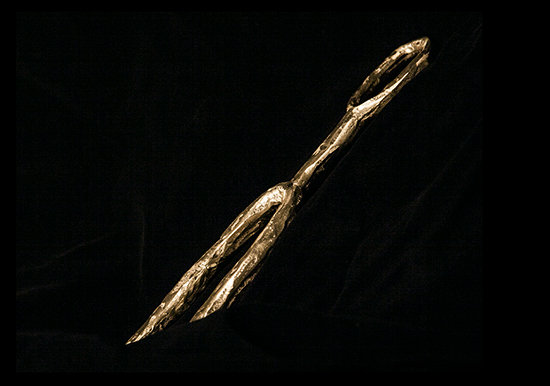 Sonya Filman's MFA Thesis Exhibition
When Suddenly the Limb Did Quiver
takes the notion of an encounter as a starting point, attuned to the passing or touching between beings and objects — especially those that go unnoticed, or barely so. Utilizing materials that possess heightened sensitivities to touch, time, and light, Filman engages with objects and imaging technologies in order to conjure intangible presences into a state of emergence. This exhibition situates the material products of this practice — tool-like forms and spectral photographic images — within a darkened gallery space. Here, the conditions for reception are heightened, enabling palpable manifestations of vibratory energies and fleeting presences to emerge.
RECEPTION: Thursday, April 5 from 6-9PM
Gallery hours: Monday-Friday from 11AM-5PM or by appointment.