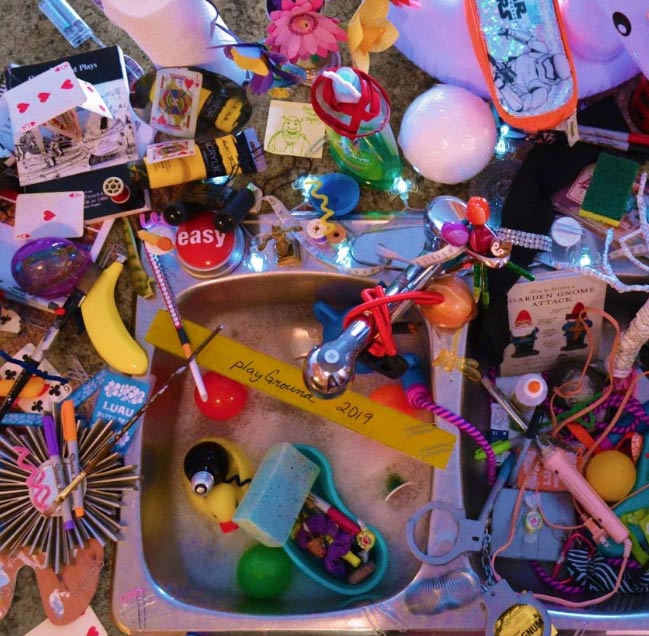 Created and produced by undergraduate students in the Department of Theatre; this annual, student-produced fringe fest features new, original works collaborated on and created by young playwrights, devisers, designers, and directors.
Keeping the "play" in playGround, this year creators were challenged with an image inspiration along with the theme "everything but the drama…" Encouraging a plethora of passion projects, this year the festival features a wide range of genre bending works that push boundaries and take risks.
playGround runs in two series, each featuring six short works
SERIES A
Tues. Feb. 12, 7:00 pm
Wed. Feb. 13, 7:00 pm
Fri. Feb. 15, 2:00 pm
On the program:
A Friend of Dorothy
Concealer
Finger Painting
Post-Pracki
Spitting Image
The Untitled Bread Project
SERIES B
Wed. Feb. 13, 2:00 pm
Thurs. Feb. 14, 7:00 pm
Fri. Feb. 15, 7:00 pm
On the program:
A Working Class Child
Dice, Daggers, and Darkness
Let's Have an Orgy!
Our American Dream
Piccolo's Pasticcio
She² & He²
Admission: $7 per series.
Box Office: online or tel. 416.736.5888.
Seating is limited and performances often sell out in advance. Book early to avoid disappointment!