When:
March 20, 2018 @ 12:30 pm – 2:00 pm
2018-03-20T12:30:00-04:00
2018-03-20T14:00:00-04:00
Where:
GCFA 214 (Faculty Lounge)

Contact:
Sensorium: Centre for Digital Arts & Technology
*Postponed* Sensorium Speaker Series: Pamela Phatsimo Sunstrum's DISRUPTER X PROJECT will be rescheduled at a later date. Please visit http://sensorium.ampd.yorku.ca/contact/  if you'd like to subscribe to the Sensorium newsletter for updates.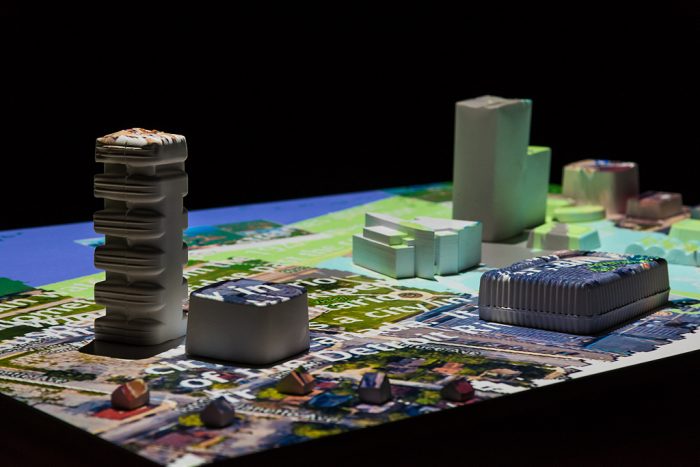 from Taien's most recent work Stratigraphic City (2017)
Taien Ng-Chan
(Cinema & Media Arts) is a Hamilton-based writer and media artist, whose research investigates everyday urban life through experimental and locative media, cartography, poetry, and documentary. Place and mobility have been central themes in her works, which have been shown across Canada, in the US, Korea, New Zealand, Sweden, and the UK. She has also published four books and anthologies, produced multimedia websites, and written for stage, screen, and radio.
Currently, Taien is developing The Trajectories of Things, which proposes to trace the movement of people through objects that act as repositories of memory. The concept is based on the idea of "thing poetry" (as practiced by poets such as Francis Ponge and Pablo Neruda) and what Taien calls "object-oriented storytelling." Taien is a founding member of the Hamilton Perambulatory Unit (HPU), an artist-research collective that gives performative walking events, as well as the NEW Committee, a group dedicated to increasing the visibility of BIPOC artists in the Hamilton arts community.
---
Sensorium hosts an annual Speaker Series that profiles the research of Sensorium members, invited artists, and scholars. The series seeks to promote knowledge mobilization, artistic and/or research collaboration, and engage with other disciplines and communities across the York campus.
All are welcome to attend; no RSVP required!