When:
February 4, 2019 – February 14, 2019
all-day
2019-02-04T00:00:00-05:00
2019-02-15T00:00:00-05:00
Where:
The Gales Gallery, ACW & Special Projects Gallery, GCFA
89 York Blvd. Toronto
Contact:
Department of Visual Art & Art History
416-736-5187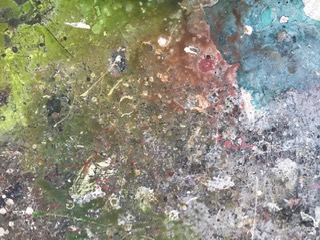 Featuring the works of the students in the 4090 painting and installation classes, the Collective focuses on the exploration of contemporary questions and concerns regarding the body, the environment, urbanity, and cross-cultural overlays. A space for experimentation and new discoveries, the Collective invites you to ask critical questions of the art and of yourself and open up to a collection of work that is both completely unique and yet wholly connected. 
the Collective is hosted in the Gales and Special Projects galleries, February 4th-14th. 
Please join the artists at the closing reception on February 14th from 12:30-2:00pm for refreshments, engaging discussion, and celebration.
Gallery Hours:
Monday to Friday, 10:30am – 4pm
Admission is free and all are welcome.