The Department of Dance presents the DIP – Dance Independent Project – Choreographing Indigeneity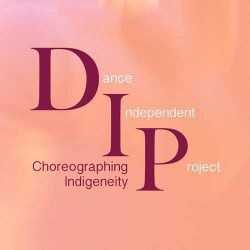 Choreographing Indigeneity explores issues of identity and place through dance with faculty, alumni and graduate students. The event will showcase performances, exhibits and presentations featuring Aria Evans, Syreeta Hector, Troy Twigg and Dance Collection Danse.
Curator: Susan Cash
Production Manager: Jennifer Jimenez
Presentations: 10:00 -11:45 a.m., 2:15 – 4:00 p.m.
Open to the public: 6:00 – 8:00 p.m.
Location: McLean Performance Studio, 244 Accolade East Building
Maps & Directions 
Free Admission